Platen Hot Foil
Printing Machines



The ZX-40 Ribbon Printer
Visit us at www.ribbonprintersdirect.co.uk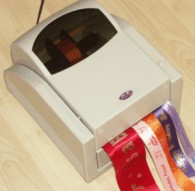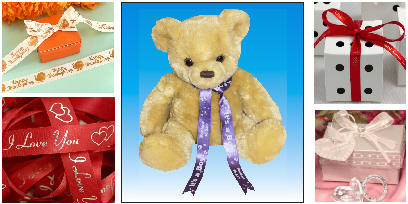 Add a Ribbon Printing Business to your
hot foil printing business for just £499.00+VAT


The ZX-40 Ribbon Printing Machine
The ZX-40 is a compact table-top ribbon printing system. It connects to any PC and works with any of the following operating systems:- Windows 2000, XP or Vista 32 Bit.

The ZX-40 is a great add-on to your hot foil printing business as it compliments in many way. For example, if you are designing and printing wedding stationery, then you could so easily also offer a personalised ribbon or sash printing service too. You could print personalised sashes for hen nights and also banners for tables, sashes for chairs, ribbons for bouquet of flowers etc.
As the ZX-40 is a digital printing system, you will not require any special printing plates. We offer a wide choice of foils colours, including metallic gold and silver. We also offer foils in two width sizes, namely 55mm and 110mm for greater economy and versatility.
We can now also offer multi ribbon printer adapters which will enable you to print several ribbons at once, thereby saving you money on foils and saving you time. We can also custom make adapters to suit your needs. With the ZX-40, you can print from 5mm wide ribbons to 100mm sashes.
The ZX-40 can be operated in any country, anywhere in the world. For European Countries and USA, we can also supply suitable electrical leads/adapters free of charge.
One of the beauties about the ZX-40 printing process is the ability to print ribbons in any language, be that in English, European, Hindi, Arabic, Russian, Chinese. As it is a digital printing system, you can also add any type of clipart to your ribbon.


The Market
These are just some of the markets open to you for a personalised ribbon printing service:-

For Weddings: Wedding Cars, Wedding Cakes, Wedding Favors, Chair Sashes, Bridal Suite, Personalised Table Wear, Balloon, Bridla Bouquets, Wedding Stationery.

Also: Ribbons for Parties & Celebrations, New Home, Ribbons for Chocolates, Ribbons for Gifts & Presents, Flowers for special days - Valentines Day, Birthdays etc., Ribbons for Grand Opening, Sporting Events, Tails for Rosettes, Embellishing Greeting Cards & Craft Projects, Champagne Bottles, Ribbons for Trophies & Awards, Bookmarks, School Proms, Graduation, Ribbons for Baby Showers, Beauty Pageants, Agricultural Shows, Pet Shows, Place Settings, Napkin Rings, Cake Decorations, Wine Bottle Ties, Bag Ties, Personalised Balloons, Personalised Teddy Bears/Teddies.


The Cost

The cost of our ribbon printer, software, printing foil and ribbon is just £499.00+VAT.


For full details, please log on to our specialist website at
www.ribbonprintersdirect.co.uk