Platen Hot Foil
Printing Machines
IMPORTANT!
Please visit our new website at
www.fastfoil.co.uk
This new website now replaces the one which you are currently on.
Any prices or information shown on this old website
is now obsolete and will no longer apply.
The DUT-21 DIGITAL NOW JUST £1599.00+VAT
We will match any other price advertised for an identical product - please enquire.
Suggested Package 1
Price: £1599.00+VAT
(No VAT for Export - non EEC also for EU members with a valid VAT Number)

DUT-21 DIGITAL Hot Foil Printing Machine.

Lock-A-Block die holding attachment

Type holding chase + handle

Type holding furniture

Clip-A-Block (For holding thinner plates)

Pen/Pencil Jig

Pressphan backing substrate

Magnetic guides for correct positioning of work on print bed

1 x Roll of Metallic Gold Foil

Instruction manual

Suggested recommended retail price list

List of recommended suppliers

12 Months warranty, back to base

Free training at Romford, if required.

Free telephone and e-mail support.


OPTIONAL PLATE MAKER & STARTER KIT £240.00+VAT


UV Ultra MK2 Plate Maker worth £125.00+VAT

Plate Making Starter Kit worth £75.00+VAT

2 x Artwork Sheets for laser Printers*

2 x A4 Sheets of Negative Film

100ml Negative Developer

100ml of Negative Fixer

1 x Washout Pad

1 x Measuring Cylinder

3 x Lifting Tongs (For Developer, Fixer and Water)

10x Polymer Hot Foil Plates cut to Business Card Size (Metal backed for
better transfer of heat) **

3 x Tubs for Developer, Fixer and Water

Step-by-step instructions as PDF


To start you off, you really do not need any more that the above machine together with it's accessories and perhaps our Optional Pack at £20.00+VAT as can been seen below.

There is no need to spend large amounts on 'Packages' at this stage as you can always buy extra as you go along.
Please click here to watch demo video!

The DUT-21 DIGITAL hot foil printing machine is British Made, to the very highest standards. It is a professional system for the professional user. We can export the DUT-21 DIGITAL worldwide.
The DUT-21 DIGITAL is compact and takes up very little space. It can be operated sitting down or standing up, from your kitchen table, in a corner of a room or your garage. It works on normal 220/240v household power supply. The DUT-21 DIGITAL can also be supplied in 110v for USA / North America.
The DUT-21 DIGITAL boasts a large 8"x5" print area. Print bed size is approximately 11" x 7.5" (27.5cm x 19cm).
The DUT-21 DIGITAL is manufactured out of solid steel with modern digital temperature controller and product counter. The heat settings are accurate to within one degree centigrade, thereby avoiding 'hot and cold spots'.
The DUT-21 DIGITAL is truly a 'plug and play' machine. Just place your Type or Block into the machine, switch on the power, feed in the coloured foil of you choice and start printing. With each machine, we even include a free test plate so you can start to practice the moment you get your machine.
Five heavy duty pressure screws at the rear of the DUT-21 DIGITAL ensure that you can vary the print pressure as and when required.
Features & Benefits
British Made to high specifications

8" x 5" (200 x 125mm) Maximum print area

Toggle-action for greater pressure

Automatic adjustable foil advance mechanism

Dual display digital temperature controller

Battery operated digital product counter

Solid state technology

Flat plate heating element for uniform temperature

Fused with EMC filtered mains inlet, with built-in spare fuse

Machine frame manufactured from high grade steel and powder coated

Some steel parts are chrome plated

The most user-friendly machine on the market today

The Accessories
Along with the DUT-21 DIGITAL, we also supply other accessories at no extra cost. For example, we supply amongst many other products:-
Type Holding Chase. This is a useful device which enables you to hold lines of Type (metal letters)
within the main frame. To use this device, you will need to purchase optional Type, Slip Cases and Quads & Spacers from other sources. Using Type is fine for printing of simple basic information where no logos or design are required.
Lock-A-Block. This is basically a metal die/plate holding device but with a difference. Traditionally, metal dies/plates were held to the die holding block by using 'heat tapes'. These were fairly problematic and not so easy to use. The Lock-A-Block on the other hand holds dies/plates securely by turning just a few screws - without the hassle or using heat tapes.
Pen/Pencil Holding Jig. This is a useful device for securely holding flat sides pens and pencils in place whilst printing. The pen/pencil jig can easily be adjusted to accommodate various size pen and pencils via a spring loaded vice mechanism.
Instructions & Training
With the DUT-21 DIGITAL, we supply a free in-depth instruction manual. This will guide you through the entire process of foil printing as well as familiarization of the machine's main parts.
Also included will be a detailed list of recommended suppliers for paper, card, leather and plastic products as well as type suppliers and block makers.
As part of our support package, we also offer free hands-on training in the use of the DUT-21 DIGITAL at our premises in Romford.
---

PLEASE NOTE

* We do not recommend the use of inkjet paper for creating artwork as inkjet printers do not always produce dense enough images which are so vital for the correct production of hot foil plates.

** We only recommend the use of metal backed polymer plates for hot foil printing as they transfer heat far better than plates which do not have metal backing.

---
Optional Consumables Pack £20.00+VAT (For Hot Foil Printing)
100 x Blank business cards

100 x Plastic business cards

25 x Bonded leather key fobs

25 x Bonded leather bookmarks

25 x Bonded leather coasters

25 x Pencils

1 x 3.5" Metallic gold foil

1 x 3.5" Metallic silver foil



Optional hardware (For Hot Foil Printing)
A4 Extension Bed £35.00+VAT

Book & Diary Holder £75.00+VAT

Ribbon Feeder £199.00+VAT

Auto Card Feeder £499.00+VAT
---
Notes:-

Packing & Shipping charges are extra and can be advised on request.

No Type, Slip Cases or Quads & Spacers form part of this package. You can purchase these as optional form other suppliers.
The Lock-A-Block is designed to hold 1/4" block/plates only using the unique Lock-A-Block block holding system.
Unless expressly stated above, anything else which you may require will be regarded as an optional extra, available through other sources.
.
NOW AVAILABLE!

Hot Foil Type, Slip Cases,
Quads & Spacers, Type
Trays, Foils etc.
---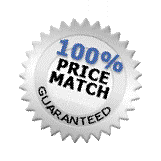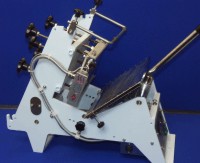 The world famous DUT-21 DIGITAL
Hot Foil Printing & Hot Foil Stamping Machine
Click on image to enlarge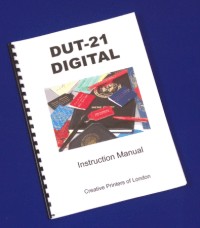 In-depth instruction manual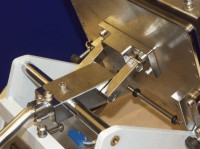 "Toggle action mechanism"
for greater pressure when printing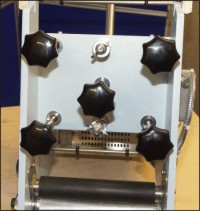 Five pressure adjustment screws
for adjusting print pressure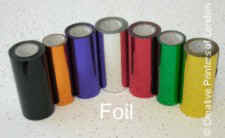 A wide range of foils can be
cut down to required sizes.
Currently, we stock foils in the
above seven colours.
Foils are supplied in standard 400 feet
length. We can cut them to any size
in multiples of one complete inches,
with a minimum size of 2" width.
The cost per inch wide x 400 length
is £3.00+VAT. P&P is extra and can
be advised on request. Please note that this price in not just an 1" of foil but the roll will be 1" wide x 400 feel long. You can
have however many inches width of
foil you require to match your printing area
widthwise.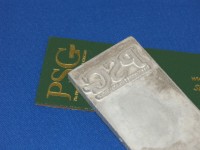 Example of printing
when using a Magnesium
Printing Plate
Make your own
Hot Foil Plates
Click here for details.
Print all these items with the DUT-21 DIGITAL!

- Letterheads

- Pens & Pencils

- Flexible plastic

- Labels

- Personalised tickets

- Menus

- Membership cards

- Boxes

- Tax disc holders

- Badges

- Christmas cards


- Combs and cases

- Rosettes

- Wedding stationary

- Rulers

- Coasters

- Greetings cards

- Diaries

- Business cards

- Tickets

- Leather belts

- Tags

- Electrical parts

- Key fobs

- Fixture cards

- Serviettes

- Playing cards

- Beer mats

- Plastic cards

- Envelopes

- Book matches

- Calendars

- Monograms

- Bookmarks
Hot Foil, Foils, Printing, Ribbon Printing, Hot Foil Printers,
Hot Foil Stamping Machines, Hot Foil Printing Machines,
Foil Printing on to Key Fobs, Pens, Diaries, Greeting Cards.
Foil Stamping, Gold Leaf Printing, Foil Printers, Foil Blocking Machines
Hot Foil Printed Business Cards, Hot Foil Printed Pens..
Heat Presses, T-Shirt Printing Machines, Mug Presses, Mug Printing Machines,
Sublimation, Ribbon Printing Machine, Ribbon Printers, Metaza, Metal Printing Machine,
Doming, Screen Printing Machine.